Welcome to
80 Wall St. Dental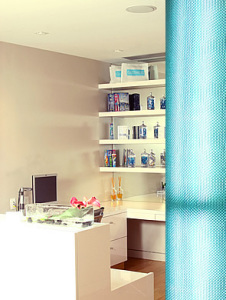 We are located in the heart of the Financial District, in a contemporary 2,200 square foot facility designed to provide efficient and positive dental experiences for adults and children. Our goal is to help patients achieve optimal long-term oral health through timely treatment of problems and focus on prevention.

Our services includes comprehensive oral care, hygiene, sealants and fluoride, white fillings, porcelain and composite veneers, implants, bridges, full or partial dentures, invisalign, root canals, extractions, porcelain or gold crowns, space maintainers, mouth guards, zoom tooth whitening and invisalign.
We use cutting-edge technology and quality materials to maximize results and provide a comfortable environment.


80 Wall Street Suite 615
New York, NY 10005
212.742.2070
Dr. Tom Yan originally earned his General Dental education in China, with an emphasis on research and patient care. 
Dr. Yan later attended New York University, receiving two Masters of Science Degrees, one in Computer Science and the second in Oral Biology. Dr. Yan also earned his Dental Medicine Degree from NYU in 2007. Dr. Yan also studied at the Yale University School of Medicine and has had three years experience as an Orthodontist.
Dr. Yan enjoys traveling, reading and spending time with friends. Dr. Yan is originally from Beijing, China.
Amenities
Gentle, unobtrusive staff
2,200 square feet of safe, clean, comfortable, uncluttered space
Large, windowed treatment rooms
Digital X-rays for quicker & more accurate diagnosis with 85% less radiation than regular x-rays.
Intra-oral cameras for patient education
Quiet and efficient electric hand pieces reduce patient chair time
Computerized anesthesia with wand system
Cable TV and computers available for patient use
Premium quality materials to ensure quality results while maximizing patient comfort and safety
Water purification system
Ultrasonic and autoclave sterilization, weekly spore testing
Happy Patients
Keeping our patients happy and healthy is our primary goal.



Best In Class Care
The 80 Wall Dental staff loves what we do and it shows in our results. 



5 Star Reviews
Patients on ZocDoc, Healthgrades and Yelp have all given Dr. Yan 5 Star Reviews.



New Site Coming
We are currently working on our new site. In the meantime, please contact us for additional information regarding our services or to schedule an appointment.